Member Announcements
Return to work pilot program
May 29, 2023 — We are piloting a job matching services for workers who are off work due to injury and sector employers with open positions. This new approach to return to work increases productivity, reduces sector premiums, and poses no liability for the host employer. Interested in submitting your open job or learning more? Contact Lori Ross at lross@constructionsafetyns.ca or 902-223-4499. Click here for FAQs on the pilot.
New Cape Breton advisor available for on-demand training
May 2023 — Construction Safety Nova Scotia is pleased to introduce Warren MacKinnon, our new OHS Advisor for the Cape Breton region. Warren is already teaching private classes around Cape Breton and he is available to come to your location to provide training in fall protection, basic first aid, confined space, and more. Learn more here.
Welcome to our new board members
April 2023 — At the CSNS Annual General Meeting on April 27, three new board members were elected. We are thrilled to have their expertise on our board and look forward to working closely with them to further improve safety outcomes in the construction sector.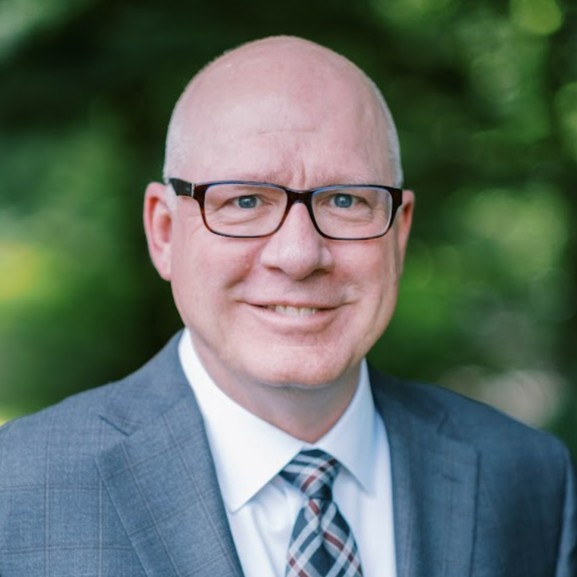 David Wassmansdorf, vice president, development and construction, Cresco (representing the Canadian Home Builders' Association Nova Scotia)
Paul Dube, president, Merit Nova Scotia (member at large)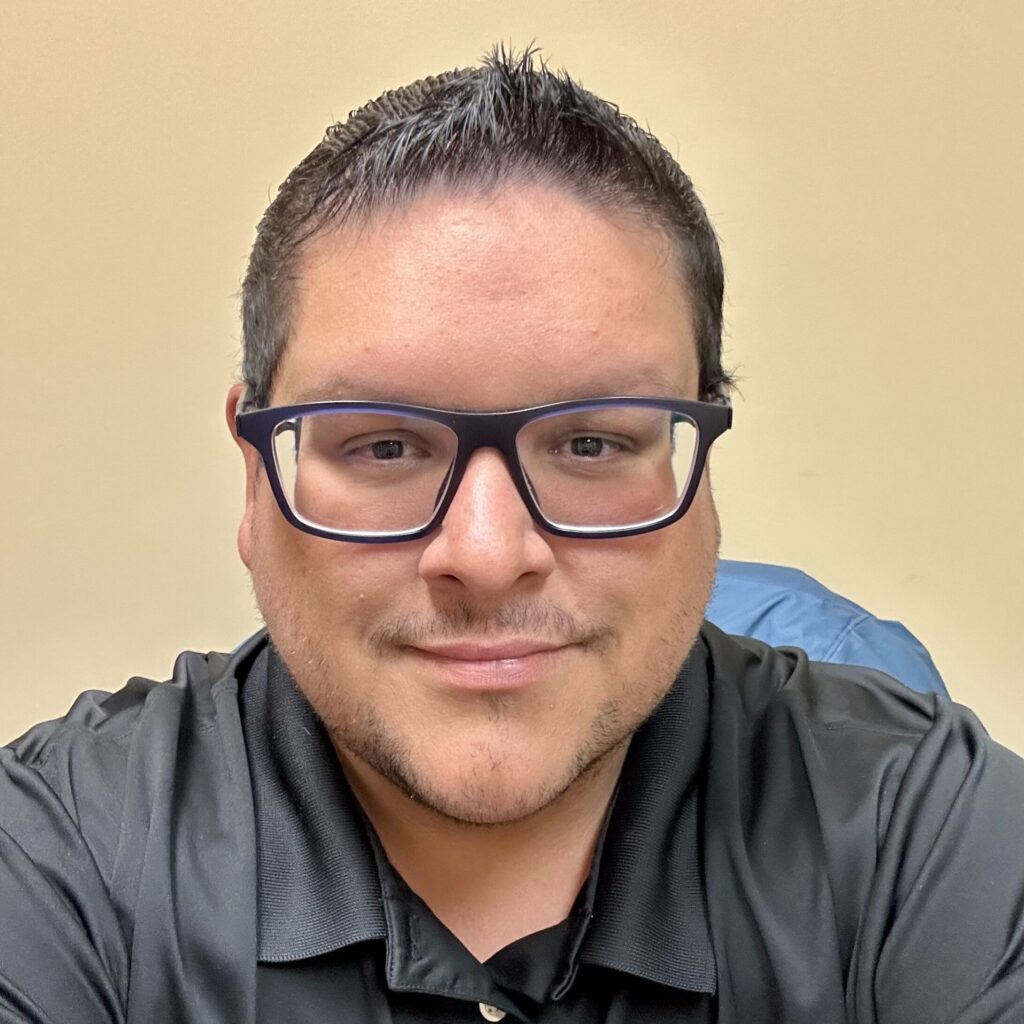 Tyler Gould, programs manager, Mi'kmaw Economic Benefits Office (member at large)
Thank you to Andrew Holley
April 2023 — At the CSNS AGM on April 27, Milton Howley, chair, presented outgoing board member Andrew Holley with a plaque and gift for his dedicated service. Andrew is our past chair who has served on the board for 8 years as a representative of the Canadian Home Builders' Association of Nova Scotia. He has gone above and beyond during his time on the board, notably serving as chair during COVID. Thank you to Andrew!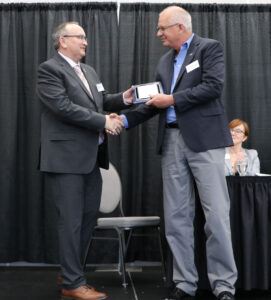 Milton Howley (right) presents plaque and gift to Andrew Holley (right)
CSNS to adopt new COR® Harmonized Audit Instrument
April 2023 — Your COR® audits are about to get easier! A new audit tool is coming soon that uses clearer language, simplifies and streamlines the process, and reduces the likelihood of making mistakes. The COR® Harmonized Audit Instrument will be used by Canadian Federation of Construction Safety Associations (CFCSA) members across Canada, which greatly increases mobility and reduces complexity for our members that operate in multiple provinces. We are currently undergoing feedback sessions with our members on how to best rollout this change, and we will provide more information as the time comes.
 Beware of a fraudulent crane inspector
April 2023 — On March 23, the Professional Engineers Ontario (PEO) laid 352 charges against Jay Lawrence Harding in connection with an unlicensed crane inspection service under the name AJ Ontario Hoist Inspections in the Kitchener-Waterloo area. The PEO believes that Mr. Harding may have falsely represented himself as a professional engineer in respect of crane and lifting device inspections for other entities, posing a broader risk to public safety.
In addition, the PEO understands that in 2022, Mr. Harding relocated to New Brunswick and incorporated a new sole proprietorship named AJ Hoist Inspections. Mr. Harding may therefore continue to falsely represent himself as a professional engineer in New Brunswick or elsewhere in the Atlantic Provinces.
The PEO continues to investigate this matter as part of its mandate to protect the public interest. Anyone in possession of a sealed or stamped document or certification bearing the name "J.L. Harding", "J. Harding", "Jay Harding", "AJ Ontario Hoist Inspections", or AJ Hoist Inspections", or who has engaged any of them for professional engineering or inspection services, is encouraged to contact PEO's enforcement hotline immediately at 416-840-1444 or 1-800-339-3716 ext 1444, or by email at enforcement@peo.on.ca. The PEO is seeking this information regardless of location, so any activity in the Atlantic Provinces should still be reported to the PEO.
The press release by Professional Engineers Ontario (PEO) can be read here.
Exam dates
March 2023 — The exam dates are now posted for the national and provincial NCSO® and NHSA™ exams. Select them from the drop down menu here and register online.
Digital services catalogue
February 2023 — Our digital services catalogue is now available! Click here to see descriptions of all our course offerings, learn about your pathway to COR® certification, see what safety products we sell at our Product Store, and read about the new NCSO® and NHSA™ designations.
Mental Health First Aid
January 2023 – Sign up today for our brand new Mental Health First Aid course and learn how to support someone experiencing a mental health crisis. We hope this course helps you feel more confident in supporting workers and colleagues when they are struggling the most.
Nominations for 2023 Safety Awards now open
January 2023 – Do you have an outstanding safety culture? Is there a female rock star safety leader on staff? How about your programming for young workers and mental health? Nominations are now open for our 2023 Safety Awards. Learn more and apply here.
New designations
January 2023 – We are pleased to offer two new designations: National Construction Safety Officer (NCSO®) and National Health and Safety Administrator (NHSA™). Click here to learn more about the benefits of each designation and the requirements for achievement.
Mental health peer support program
January 2023 – CSNS is developing a peer support program for mental health across the construction sector. The proposed outlet aims to help dismantle self stigma, promote recovery and aid in suicide prevention. Investing in peer support training opportunities for construction workers is key to the success of this program. CSNS will provide training, leadership, and other necessary tools to successful applicants.
Do you work in the construction sector?
Do you have lived experience with mental health challenges?
Are you willing to be open about your lived experiences and leverage them to provide support to peers facing similar challenges?
If so, please consider becoming a peer mentor through this program. You could make a big difference in a peer's life. If interested, contact Kyla Porter for more information: kporter@constructionsafetyns.ca or 902-468-6696 ext. 42.
Return to work
December 2022 – Have you been injured on the job? Are you currently off work or have just come back to work recently? We're looking for participants for a 1-on-1 interview to share their return to work experiences, and you will receive a $50 gift card for participating. Contact Diana at diana.parks@davispier.ca or 902-210-6040.
Sign up today for Basic and Intermediate first aid courses
December 2022 – Construction Safety Nova Scotia is encouraging members to sign up now for December first aid courses. Our Basic First Aid curriculum (formerly Emergency First Aid) and Intermediate First Aid (previously Standard First Aid) clearly outlines all regulatory requirements for employers and what is needed today to be in compliance. Read more here.
Restoration work safety reminders
October 2022 – In the wake of Hurricane Fiona, many of Construction Safety Nova Scotia's members are involved in restoration work across the province. Please review the following health and safety tips to ensure you are completing this important work safely and not causing long-term damage to your health. Read full reminder here. 
New mental health resources
How are you feeling today? How is your workforce doing? How is mental health connected to safety? Our members identified mental health as one of the top three topic areas they want our help with — and we listened. A new tab on our website includes an overview of mental health as well as resources for employees and employers. Download posters for your worksite, take a look at a suicide prevention kit, and access ready-to-go toolbox talks on this important topic. Click here to access the mental health resources.
Online training course calendar
We've launched a brand new, user-friendly course registration calendar. The calendar allows you to easily see what safety courses are available in your region and on what date, and to complete registration online. With the new format, you can quickly see if a course is full or if there are only limited seats available. Courses are colour-coded so employers can visually identify upcoming courses in your area. Click here to access the calendar. But don't worry, you can still give us a call if you prefer to book your training over the phone: 1-800-971-3888.
Silica control tool pilot project
Sept. 26, 2022 — CSNS is looking for companies to participate in a pilot project in Nova Scotia for an online silica control tool. The tool is having great success in other jurisdictions, including Ontario and BC — with 3,500 users — and it is expected to be available for Nova Scotia employers in 2023. We are looking for participants to test the tool and provide feedback for improvement — let us know what works and what doesn't. The tool was originally designed in partnership with WorkSafeBC and BCCSA in 2017 to comply with Silica Monitoring Regulations in British Columbia. BCCSA has been working with Infrastructure Health & Safety Association and the Ministry of Labour, Immigration, Training and Skills Development in Ontario to make the online silica control tool available nationally. Your participation in this project will provide valuable feedback in ensuring the tool is valuable for Nova Scotian companies.
If your company is interested in joining this innovative project, please contact Phil Brownell at pbrownell@constructionsafetyns.ca or 902-489-9765.
Farewell to our retired board member, Brad Smith
August 24th, 2022 — MJ MacDonald, Construction Safety Nova Scotia CEO, presented Brad Smith with a thank you plaque for his ten years of service and leadership on the board last Monday, August 22, 2022. Brad Smith is a retired Board Director and was a representative for the Mainland Building Trades Council. We are thankful for his dedication and contributions to CSNS and the construction sector in Nova Scotia.