New COR® standard
New COR® Audit Instrument coming
MAY 30, 2023 — COR® audits are about to get easier. A new audit tool is coming soon that uses clearer language, simplifies and streamlines the process, and reduces the likelihood of making mistakes. The new and improved COR® audit instrument will be used by Canadian Federation of Construction Safety Associations (CFCSA) members across Canada, which greatly increases mobility and reduces complexity for our members that operate in multiple provinces. We are currently undergoing feedback sessions with our members on how to best rollout this change, and we will provide more information as the time comes.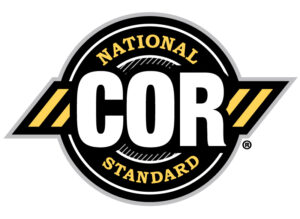 BACKGROUND
The National COR® Accreditation Standard was approved in 2021 to foster harmonization across the country. The new COR® audit instrument was endorsed for use in 2022 and clearly aligns with the new standard. This new audit will be used across most Canadian jurisdictions to verify a company's safety and health program meets the national COR® accreditation standard. New Brunswick, Manitoba, and Saskatchewan have already implemented this change.
OBJECTIVE 
Along with the identical questions to be used within the audit instrument, CFCSA members have also worked to harmonize guidelines, observation, and interview questions. The goal is to keep the 14 elements of the COR® program the same across Canada — any additions or variations specific to a province or territory are intended to be identified in a supplemental section. Overall, the objectives of the new standard are as follows:
Simplify COR® Certification
Streamlined audit instrument
Clear and detailed question and scoring guidelines
Easier to achieve COR® in other provinces and territories
Easier to achieve COR® reciprocity in other provinces and territories.
SUPPORT FROM CSNS
CSNS is committed to helping our COR® members navigate this change. We will be working closely with you to ensure you are able to meet the requirements and have sufficient time to adapt. We are currently in consultations with focus groups made up of COR® members and we will be getting their feedback to ensure you have sufficient runway to adoption, and to determine what else CSNS can do to support you through this change.
PRIMARY AREAS OF CHANGE TO STANDARD
Ergonomic, work-station and workplace layout considerations
Explicitly stating criteria for training procurement and planning in policy
Annual review of emergency plans
More explicit requirement for coordinating and controlling activities of subcontractors
The addition of procurement of goods and services
The addition of a return to work policy and program
SUMMARY OF CHANGES TO AUDIT INSTRUMENT
The new COR® standard (2020) does not depart greatly from the COR® Standard and COR® Evaluation Instrument employed by CSNS in the preceding 10 years. Most changes are the result of:
Removal of questions
Combining of multiple questions into one question (total audit questions has been reduced from 135 to 110)
Change in question wording
Change in sequence of questions
Change in source of evidence being assessed and the weighting of the evidence
Changes to source of evidence being assessed for specific questions (i.e., documentation, observation, interviews)
The addition of "and" and "or" questions
Section 14 now "Procurement and Contractor Management"
Section 15 now "Provincial Supplement".
TIMELINE
The new COR® Audit Instrument will become publicly available on August 1, 2023 on this web page. Beginning January 1, 2024, the new COR® audit instrument will be used for all COR® audits. If you have a COR® Audit scheduled between September 1st to December 31, 2023, and you would like to benefit from early adoption of the new instrument, please contact us at cor@constructionsafetyns.ca or call us at 902-468-6696 (toll free: 1-800-971-3888). The new audit instrument will be available in multiple formats including traditional paper booklet, fillable pdf and our new digital e-audit instrument.
WEBINARS
We hosted a live stream webinar on social media on June 22nd to explain the changes to the standard and outline how CSNS is here to support you. Watch the recording of the webinar here and review the slides here.
We hosted another live stream webinar on August 9th to walk our members through the new auditing tool. Watch the recording of the webinar here and review the slides here.
FAQs
Click here for a list of frequently asked questions. More questions and answers are being added regularly based on feedback from our members.
RESOURCES
CFCSA COR® Accreditation Standard
NEW COR® AUDIT TOOL
Printable PDF – CSNS New COR® Audit Instrument August 2023
Fillable PDF – *COMING SOON*
Download Auditsoft – New Digital COR® Audit Tool
DIGITAL AUDIT TOOL
CSNS is pleased to partner with AuditSoft to offer our members a digital option for completing their internal COR® audits. As of September 1, 2023, all CSNS OHS Advisors will be using AuditSoft to conduct all external COR® audits, and members will be able to select the AuditSoft tool for their internal audits, if they so choose. If you are interested in using AuditSoft for your next audit, please contact CSNS at 1-800-971-3888 or cor@constructionsafetyns.ca. (Please note that both a paper-based and fillable pdf version will still be available to our members.)
Getting started with AuditSoft
Download Auditsoft – New Digital COR® Audit Tool
Benefits of AuditSoft digital COR® audit tool*:
No more paper: Say goodbye to paper forms & spreadsheets. With AuditSoft the whole audit process and workflow is digital. Evidence is gathered, assessed and findings documented all in one single easy to use application.
Support at your fingertips:  Each step in the audit is supported with clear and easy to follow guidelines, instruction, and auditor tips. No more guessing of what to do or look for. Even example interview questions are provided.
Simple uploading of evidence: Evidence of supporting documentation, pictures to capture observations and proof of implementation and interviews can be uploaded and capture straight into the application.
Automated calculations: No more manual tallying of interview results, scoring and calculating averages or data re-entry. All calculations are automated to save you time and remove potential errors.
No more wasted report writing time: Once you have uploaded your evidence, completed your assessment, and documented your findings a professionally indexed and formatted audit report is generated immediately with a click of a button. This includes links to supporting documents referenced within the report.
Continuous improvement: Once you have completed the audit all corrective actions and suggestions for improvements identified can be exported into a Corrective Action Report/Plan with a simple click of a button. This will drive continuous improvement, mitigate identified risks; and close the loop on the audit.
Electronic submission & tracking: Submit your audit electronically, track your auditing progress and get notifications on missed sections. No more emailing back and forth or calls required.
Access to your own COR® ScoreCard: Once your COR® Audit is approved by your association, you have access to AuditXchange which allows you to assess your performance against your peers, track year-on-year improvement, identify strengths and opportunities for improvement, use generated graphs in appropriate OHS sustainability reporting and share with relevant stakeholders to promote transparency of your OHS performance.
*CURRENTLY FREE
Source: AuditSoft