Partnerships
Our vision of making Nova Scotia the province with the safest construction industry in Canada is shared with industry and government partners. Our partnerships support our membership, allowing us to deliver quality products, accessible content, and affordable services. Our partnerships provide our members with engagement opportunities and support us in our mission and vision.
Techsploration
provides young women from grades nine through twelve with opportunities to explore science, engineering, trades, and technology occupations, while creating awareness about the critical role of work in their lives. It also helps them understand the significance of high school math and science for their future careers.
The Building Futures for Youth (BFY)
program provides grade 10 and 11 students with an opportunity to safely explore careers in Nova Scotia's construction industry. Through the BFY program, students gain experience in a construction industry occupation, earn co-operative education credits, register as construction trades pre-apprentices, make connections with industry, and most importantly, gather information to help make informed career choices.

NSCC is committed to building Nova Scotia's economy and quality of life through education and innovation, transforming Nova Scotia one learner at a time. NSCC and CSNS share a Memorandum of Understanding to work towards recognizing NSCC safety training as being equivalent to CSNS safety training. Currently, The NSCC Online OHS course and Fall Protection program is recognized as equivalent to the CSNS certified courses currently offered to the construction industry.
The Canadian Federation of Construction Safety Associations (CFCSA) works as an umbrella organization for provincial and territorial Construction Safety Associations with a shared interest in: promoting awareness of construction health and safety; improving information sharing, and; collaboratively producing workplace health and safety training standards/information resources. To this end, the CFCSA will work with member organizations to develop joint strategies to move forward with these initiatives.
The Canadian Centre for Occupational Health and Safety has assisted with the development and hosts CSNS's Guide to OHS Legislation App. CCOHS takes OHS subject matter and organizes and writes content in an easy to understand and actionable manner. This style allows CSNS members easy access to content relevant to the their workplaces. CSNS will continue to partner with CCOHS as further sections and features are added to the App in the future.

The Construction Association of Nova Scotia will be the leading voice of the construction industry respected by members, government, industry and the public as a provider of the highest quality and value added services.
Worker's Compensations Board of Nova Scotia sets the standard for workplace injury insurance. We inform and inspire Nova Scotians in the prevention of workplace injury, but if it occurs we support those whose lives it touches by championing a timely return to safe and healthy work.
The Association for Workplace Tragedy Family Support, known as Threads of Life, is a Canadian registered charity dedicated to supporting families after a workplace fatality, life-altering injury or occupational disease. Our network of family members and corporate partners believes traumatic workplace injuries, occupational diseases and deaths are preventable. Our annual walk, Steps for Life, is a 5-km walk that raises funds and awareness.

ISANS is a non-profit organization that provides settlement and integration services to immigrants who are in or are destined for communities across Nova Scotia. By offering comprehensive programs and supports, as well as a dedicated and caring team, we help immigrants build a promising future here. As the front door to many of Nova Scotia's immigrants, our goal is to create a community where all can belong and grow, in turn building a stronger Nova Scotia and Canada for all.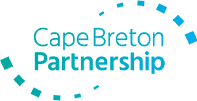 The Cape Breton Partnership brings together people who believe in the power of working together to increase economic opportunities and aims to transform Cape Breton-Unama'ki into the most creative and prosperous place on Earth. The Cape Breton Partnership supports companies and entrepreneurs through projects and initiatives by promoting the island, as a great place to live and work, growing a culture that celebrates innovation, and making the right connections.